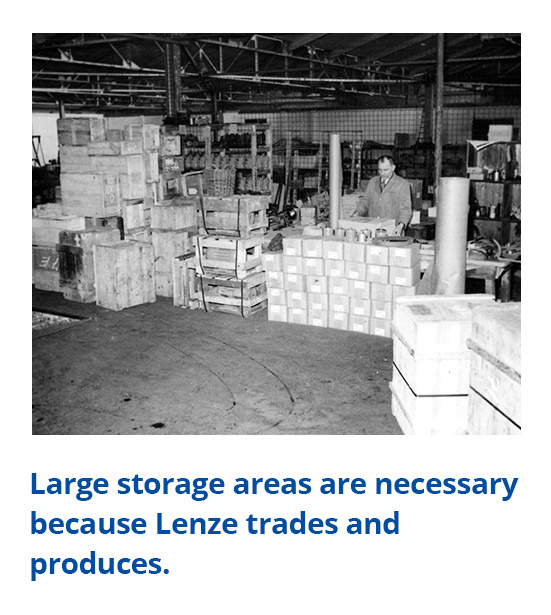 The trading business continues after the company starts producing gearboxes, and by the mid-1950s Lenze is generating one third of its revenue with the sale of machines and products made by other manufacturers.
It is only in 1955 that Hans Lenze decides to make a clear division between machine manufacturing and trading. Stahlkontor Weser is turned into two sperate companies: Maschinenfabrik Stahlkontor Weser for the machines and Grosshandlung Hans Lenze for the trading. To boost sales, Hans Lenze commissions seven experienced sales companies to sell his products in Germany.
As far as exports are concerned, Lenze wants to keep following his principle of "doing something that not everyone else is doing".
As a result of a conflict with the Mannesmann concern, he had stopped selling their tubes in 1950 and now relies on developing and exporting his own products. The Alquist motors and Simplabelt gearboxes are sold mainly in Europe, but also in Australia, Brazil, South Africa, Japan and the USA. 
The biggest buyers of motors are customers in England and Sweden, while the gearboxes sell best in Italy and Denmark. By the end of the 1950s, Lenze has increased exports from 18 percent to 25 percent of the total sales.