The frequency inverter 8200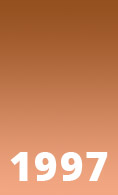 In 1997, Lenze launches the frequency inverter 8200 vector / motec. Using market analyses and customers' wishes as a starting point, Lenze's engineers have developed an inverter that is fitted right on the motor or in the immediate vicinity of the machine frame, instead of in a control cabinet.
The new inverter revolutionizes drive technology, because having the decentralized control on the machine means there is no need to lay meters of shielded cabling to the control cabinet. This also means that the advantages of decentralized drive technology can be used, for example, when heavy loads have to be lifted.
The device can be operated either by means of a keypad or a PC with a user-friendly operating-software program (GDC easy).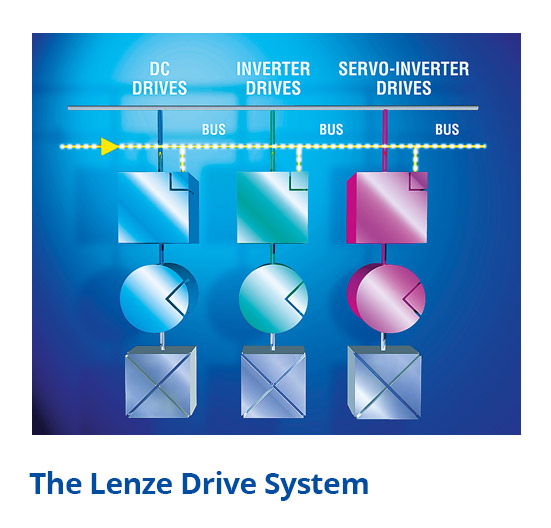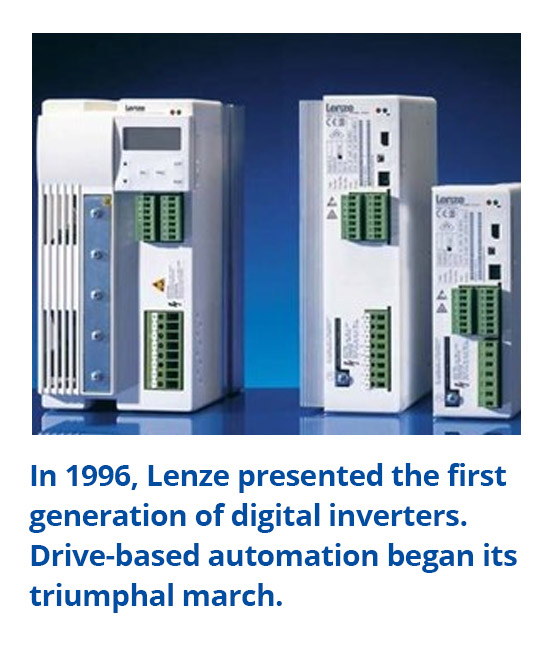 The success of the 8200 puts everything that came before it in the shade. CTO Frank Maier: "Killer products really change the market. They are technology pushes. And in its day the 8200 vector / motec was a technology push. It took the market by storm."