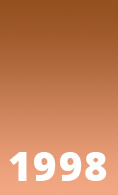 Holistic solutions instead of individual products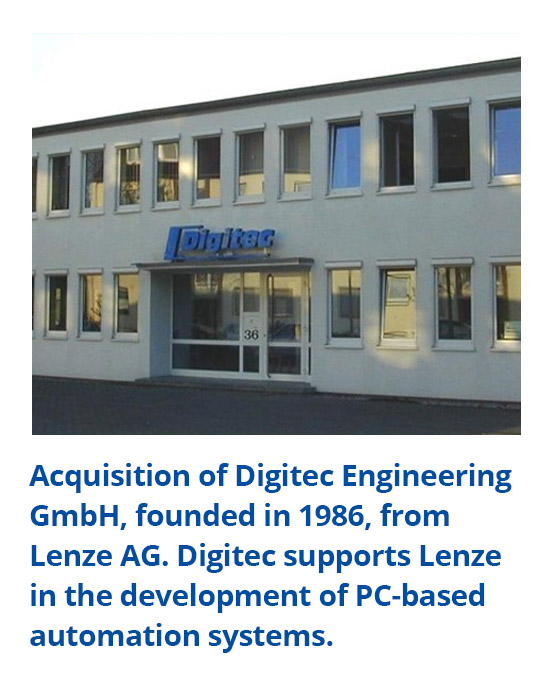 Thanks to the closely inter-connected geared motors and inverters, Lenze can provide complete solutions for industrial automation. From 1998, a new organizational unit called Automation develops decentralized and intelligent drive controllers. "Moving into control technology was a radical decision," underlines CTO Frank Maier. "Many of the decisions that followed, for example deciding to push digitization, are the result of that decision."

Lenze improves its market position enormously through automation. A components manufacturer faces great pressure from its competitors, but Lenze's expertise in automation represents a significant benefit for customers. With its control technology, Lenze is taking an important step towards becoming a specialist in this field.
As a result of the decision to focus on control technology, in 1999 Lenze founds LS-Automation in Constance together with the Swiss company Schmidthauser. Lenze not only wants to supply drive technology – inverters, motors, geared motors – but also control technology. The company aims to work with customers to develop complete machine concepts, solutions for the automation of machines and systems.
The basis of the solutions are Lenze's intelligent servo inverters and frequency inverters, which regulate the drives on the machines and also carry out control functions. Standard products can be adapted to the customers' specific needs by means of software. In the past, customers needed two contacts in the firm, one for the products and one for development, but now Lenze works with the customer to create holistic solutions together.
From 1996, Lenze's big strategic decisions are being guided by Dr. Peter Lohse, the successor of Dr. Herbert. With a degree in finances and many years of experience working in big companies, he drives Sales forward. He places greater emphasis on the internationalization of Lenze, for example by buying AC Tech in the USA. As Lenze's first managing director not to have come from the owning family, he also takes charge of a project that is of considerable importance for the shareholding family: founding the stock corporation Lenze AG in 2001.